The physics and environmental sciences student organization
Hyeena is an active and close community, a Hyeena pack. Hyena is a gregarious animal, and this pack consists of Applied Physics and Environmental Science students at the University of Eastern Finland at Kuopio campus.
Student organization takes care of the student's well-being. For example, Hyeena organizes events like parties and hangout evenings and it is the voice of students. With a little help from Hyeena, you can get to know your fellow students better. One of the most important meanings of the student association is to bring students together!
Members of the pack can be recognised by their red coat (red overalls) and often so loud howling. We Hyeenas receive new students and acquaintances with open arms so this pack is worth approaching although it may seem wild and loud from afar. Hyeenas appreciate their members and You just the way you are.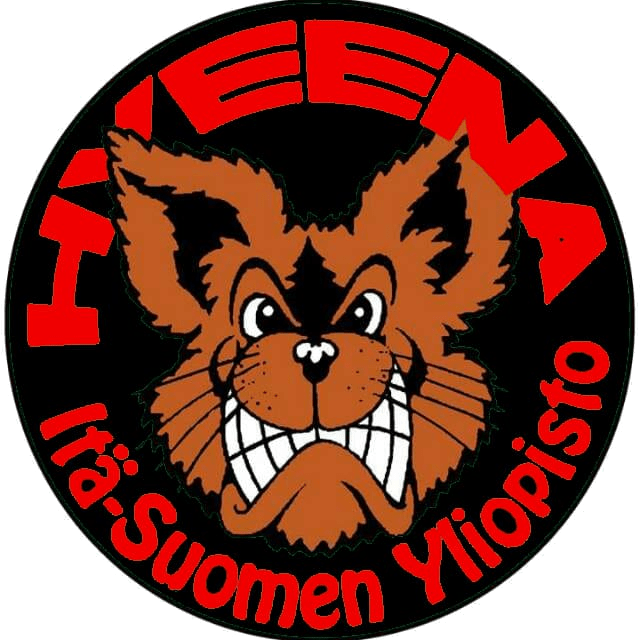 You can join as a member of Hyeena. Our members can be students of Applied Physics and students of Enviromental Sciences. As member you get many benefits for example you can buy Hyena's overalls and you get discount on Hyena's events. As a full member you can activate the Slice.fi student benefit application.
The membership payment of full member is one-time only and it is 30€. It lasts forever. A supporting membership payment is 30€ and it is also one-time only. An exchange student membership payment is 5€ per year.
UEF Kamu new student orientation
Check out the orientation info at UEF kamu.
Before the semester starts, there is hang-out evening. There are not any planned actions, just hanging-out. Come and see before the first day at campus, what kind of people are waiting for you! 
When the first day at campus is behind, we have get to know each other evening. There will be a lot of Hyeena members to meet.
Follow us on Facebook and Instagram!
We inform about the upcoming events in English on social media.
Add the event calendar to your own calendar by pressing the add button in the lower right corner of the calendar!